There is still time Vote for your Favorite for the Movie! 
Choose between: Cinderella (2015), Maleficent or Frozen. 
The deadline to vote is July 23rd.
The winning movie will be shown on August 17th 
at Peter Nelson Park (next to Stimson Middle School).
Click here to vote: 
http://www.huntingtonny.gov/movievote
For More info, please call: 631-351-3112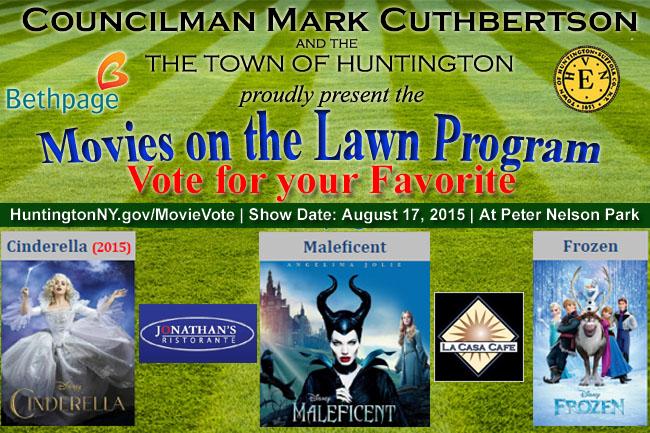 Do you like this post?